Spital Heating Services - Installation, Repair and Maintenance
Boilers should be thoroughly inspected and serviced once a year to check whether they are functioning correctly. Homeowners can benefit from excellent efficiency ratings and make their homes safe by replacing or repairing their old boilers.
Regularly servicing your boiler is an effective way of increasing its life span and reducing the cost of energy, replacing the old boiler is another excellent way of reducing the risks associated with breakdowns and saving on energy bills.
Why should you service or replace your boiler
For convenient servicing
You should choose a convenient time for servicing your equipment instead of waiting for a breakdown.
Reduces the chances of Carbon II oxide poisoning
faulty equipment releases carbon monoxide, which is a poisonous gas.
Boiler servicing
Servicing your boiler on a regular bases is the best way of protecting your home against carbon monoxide poisoning.
Increase its reliability
reduces the chances of breakdown and will make life easier.
Increased efficiency
Improving the efficiency of a boiler is an effective way of reducing the energy bills
Combination Boilers
A combination or 'combi' boiler is both a high-efficiency water heater and a central heating boiler in a single compact unit. Combi boilers heat water directly from the mains when you turn on a tap so that you won't need a hot water storage cylinder or a cold water storage tank in the roof space.
Energy Efficient Condensing Boilers
CCondensing boilers are efficient, making the fuel you burn to heat your home go further, replacing an old G-rated non-condensing boiler with a new high-efficiency condensing boiler and improving your heating controls can save you money in the long run.
Regular Boilers

Regular boilers, sometimes known as traditional, conventional or heat only boilers are ideally suited to homes that already have a traditional heating and hot water system which is attached to a separate hot water cylinder. These boilers also need a cold water storage tank in the loft to feed the hot water cylinder as well as a tank that maintains the water level of the central heating system.

Full heating systems
If your existing central heating system is tired or frequently breaking down, then it's likely to be costing you money and leaving you feeling cold in your home. The older a system gets, the more prone it is to breakdowns and developing various faults, but I can provide central heating services including routine annual maintenance, repairs and full installations that will keep you warm in the winter months.
System Boilers

System boilers require a cylinder for storing hot water; however, the primary heating and hot water system components are built into the boiler itself, making it quicker and easier to install. There is no need for a tank in the loft so that it can be an option in a home with little or no loft space.

Heating system upgrades

Spital Heating helps to keep all our customers warm and comfortable in their home with a heating system upgrade; these also help to bring down your monthly and annual fuel bills with a more effective and efficient heating solution

Unvented Cylinders
Within an unvented system, there is no cold water tank – instead, the sealed hot water cylinder is fed directly by the cold water mains, because they are operating at mains pressure, they offer much better flow rates, meaning your shower and bath performance should be higher.
High Efficiency Cylinders

High-efficiency cylinders help you reduce your energy costs and lower carbon emissions. A cylinder is simply a tank that will store your hot water and pass it through taps and showers when required.
Radiator installation
When looking to fit radiators or replace your current radiators, you will likely be looking for how you can arrange or rearrange for your heaters when they are installed, at Spital Heating I am highly experienced in fitting new radiators and replacing old ones ensuring the work is to the highest of standards.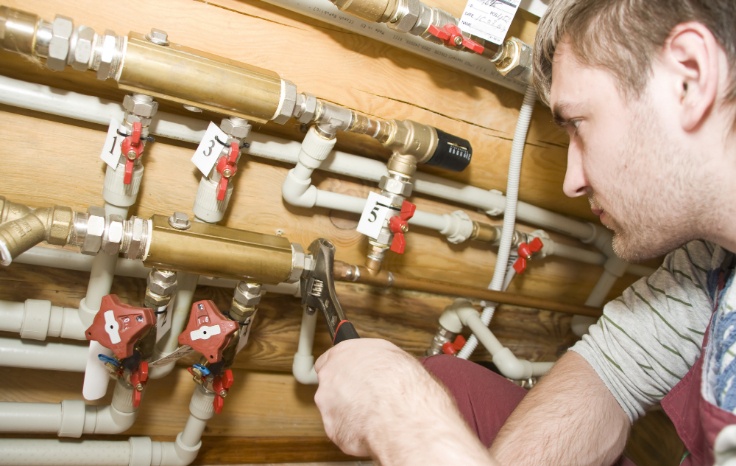 Servicing and repairs

If your boiler or central heating develops an issue, I'm here to help, be it a defective pilot light a broken pump, leaky radiators or damaged pipes, our national boiler repair team offer bespoke appointments to fit around your lifestyle.
Locate and repair gas leaks

I can locate a gas leak in your home, repair a gas pipe, install a gas line and offer gas pipe repair, if you have a gas leak from your water heater I can locate and fix that gas leak as well.

Under Floor Heating

Far more efficient than conventional radiators, which heat the top of the room first. Underfloor heating operates at lower temperatures uniformly distributing heat up to create a warm cosy environment that prevents cold spots. It can transform cold, damp basements into warm, comfortable living areas, ideal for conservatories and adds immediate significant value to your home.

Power flushing
Power flushing is the fastest and most effective way to flush heating systems and involves minimal disruption and dismantling. Manufacturers recommend that when an old boiler has been replaced for a new boiler, it is power flushed.