Boiler Installation Spital and Wirral
If you are looking for boiler installation or central heating servicing in the Spital or Wirral area, we can help. Our Gas Safe registered engineers offer a professional local service for homes and businesses in Spital and the surrounding areas.
Alongside fitting brand-new boilers, Spital Heating Ltd can also install complete central heating systems that will be incredibly cost-effective and efficient for the home or business establishment. It doesn't matter whether you require a regular boiler with a hot water cylinder, combi boiler or a high-quality system boiler with unvented hot water cylinders.
We provide customers across England and the North West with various plumbing and heating solutions for boiler systems, kitchen and bathroom sinks, unblocked drainage systems, etc.
We frequently upgrade our customer's radiators when refitting new boilers and undertake several other small tasks and jobs fitting all single radiators for clients in different rooms. There has been a recent high demand for various designer radiators, so we currently have a wide variety on display in the windows of our shop.
Our qualified heating engineers have years of experience in all boiler controls in the most recent, popular boiler systems. Over the phone or during their initial visit, they can provide customers and clients with the best advice on the controls that best suit your boiler over your current system and the building or property you own or rent.
When To Consider A New Boiler
It is best to consider replacing your boiler model when it is more than 10 years old. It would be best if you did so because new boilers are proven to be far more efficient due to more recent methods and the latest electrical technology. They have far superior temperature controls than older boiler models.
You can be more precise with the heat controls and how you heat the different rooms within the building or household. Getting a new boiler is also a good idea for those looking to reduce their monthly heating bills as new boilers use much less gas and, therefore, less energy to produce heat.
There's always a bright side when you're saving money!
Boiler installation and replacement
Our gas safe engineers are incredibly capable of providing an entirely professional boiler installation that improves the electric and gas heating in your house or property. They have various skills in installing and replacing boilers of multiple brands, for example, Ideal, Intergas and Worcester Bosh, etc.
Don't hesitate to contact us if you require our boiler services. Our details, including email address and company number, are available for viewing on our website.
Installing an A-rated boiler can ultimately improve your property and home's overall health and efficiency; it does so by reducing any energy wastage.
All the heat produced will heat your home, and nothing will be wasted on other elements. A-rated boilers are fantastic for reducing annual energy bills, as they are entirely cost-effective.
All our engineers can provide excellent recommendations for boilers that precisely suit the property you own or rent, conducting quality, first-class installations of the product you select.
We have fantastic reviews from customers and companies past and present, leading to a sparkling reputation overall for our company.
Suppose your boiler is suffering from leaks, a breakdown or a faulty pilot light; our professional plumbing engineers are qualified and trained to provide you with complete repairs that will ensure your central heating systems are running efficiently again.
We thoroughly understand that faulty boilers can cause plenty of inconvenience and distress in domestic and commercial properties; they can disrupt daily hot water tasks and leave a building without effective heating during the colder seasons.
Spital Heating Ltd aims to successfully deal with each of our customer's boiler issues as fast as possible.
Don't hesitate to get in touch with one of our experts by contacting the phone or email address. Our professionals will always be happy to help with quickness and haste.
We highly recommend that you get your boiler serviced annually for numerous reasons. In doing so, we could effectively help customers to prolong the lifespan of their current gas boiler system by providing yearly opportunities for professionals to discover and diagnose any faults before they get the chance to worsen over time.
Should you neglect any early signs or minor flaws, they will deteriorate, and it may result in relatively costly repairs in the future.
Our skilled, reliable engineers can offer you accredited professional boiler service of a safe, high standard through conducting thorough monitored inspections and gas safety checks on your central heating system, including your boilers.
Often the manufacturer-backed warranty on many leading boiler brands has yearly boiler service as a requirement that you must follow to ensure your warranty stays valid.
Contact our heating and gas services today to arrange a visit from one of our gas safe engineers for boiler service and excellent workmanship.
A Powerflush system is effectively designed to improve and increase the overall efficiency of your household or business property central heating.
The process involves the thorough process of chemically-infused liquids being forcefully sent through your pipes, radiators or boiler system to completely clear it out. In doing so, you'll free it of any rust, sludge or dirt and debris that could be caught or stuck in your system, causing severe blockages.
If you feel as though your building or homes central heating could benefit plenty from a high-quality powerflush service, be sure to contact Spital Heating Ltd.
You can call us today on the phone or send us a message via email. We could arrange for our qualified experts to visit your site or home within the next hour or at a time that perfectly suits your schedule.
From simple boiler maintenance, new boiler installations and central heating to installing fully-integrated energy-saving systems, Spital Heating brings the same commitment and professional approach to every project.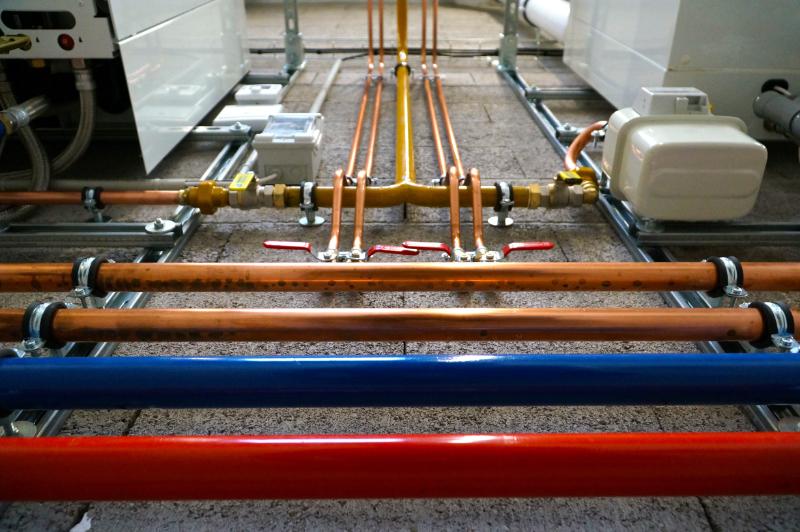 Installation, servicing, repair and maintenance
From the year 2003 Spital Heating has been providing different services on central heating system such as installation, servicing, repair and maintenance, as a well-trained and committed Gas Safe engineer I carry out my job with the ultimate skills it requires with attention to detail however small the job maybe, from entire installations, heating systems or just a service call.
There is a lot to consider before committing to buying a new boiler, many homeowners consider this as a long term investment, installation of a durable central heating system can be challenging and expensive but worth it in the long run.
Energy Efficient Condensing Boilers
High Efficiency Cylinders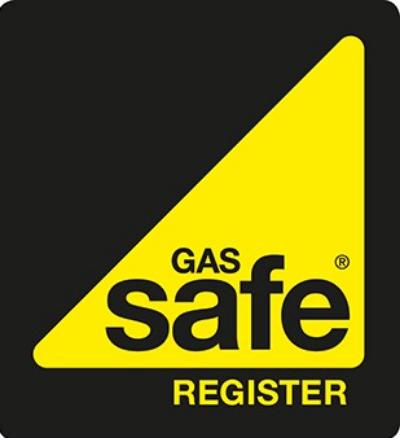 We are Gas Safe registered
Spital Heating's engineer is on the Gas Safe Register and will have his official identity card when you ask to see it.
Gas Safe Register is the official gas safety organisation in Great Britain; this replaced CORGI on 1st April 2009. Gas Safe Register is responsible for the registration and regulation of gas engineers; membership is mandatory for any company or engineer working with gas appliances.
You can find more about gas safe register by calling this number 0800 408 5500 or visiting their website or if you want to know if the gas safe engineer is competent.
Check the Gas Safe Register